Contact North Wind Heating & Air Conditioning to schedule a service estimate!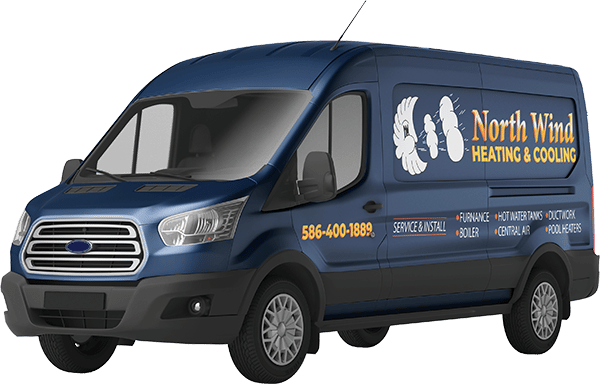 Schedule a Service Today!
Fill Out This Form Or
Call Us At (586) 228-2200
HVAC Services In Rochester Hills, MI
North Wind Heating & Air Conditioning is proud to provide Rochester Hills residents with a wide range of HVAC services to ensure they remain comfortable in their homes. We offer everything from commercial HVAC services to furnace and AC replacements, and our financing plan makes it easy to get the service you need.
We also offer services for:
Our family-owned business has been in the HVAC industry for over 30 years, and we understand the importance of reliable service when it comes to extreme weather conditions in Rochester Hills. If you have any questions or would like to schedule an appointment, please don't hesitate to call us at (586) 228-2200. We look forward to hearing from you!
North Wind Heating & Air Conditioning is pleased to provide a variety of AC maintenance options to Rochester Hills residents. If your air conditioner needs anything from electrical work to a new filter, our trained specialists can handle it.
Because we know how crucial it is for your comfort that your air conditioner is in good working order, we provide prompt, expert maintenance and repair services. North Wind Heating & Air Conditioning is the company to call when you need reliable, speedy AC repairs.
AC Replacement & Installation
When it comes to AC installation and replacement in Rochester Hills, no one does it better than North Wind Heating & Air Conditioning. If you want to make sure your system is installed and maintained correctly, look no further than our team of knowledgeable technicians, who will provide you with exceptional service and quality work.
To ensure our customers' complete satisfaction, we work tirelessly to maintain and improve their air conditioning systems. You can rest assured that North Wind Heating & Air Conditioning will deliver services that are up to, if not above, par with the best in the business. Get in touch with us today to find out more about our air conditioning replacement and installation options.
If you need professional HVAC service in Rochester Hills, call North Wind Heating & Air Conditioning. Our HVAC technicians take great pride in their work and are committed to providing excellent service and lasting solutions to any problems that may arise. We employ tried and true methods to ensure that your furnace operates reliably and safely at all times. With our cost-effective prices and prompt service, North Wind Heating & Air Conditioning is the best option for furnace repairs in Rochester Hills.
Furnace Replacement & Installation
Don't settle for less when it comes to your furnace. If you're looking for an unbeatable furnace installation experience in Rochester Hills, our expert HVAC technicians are here to help. Our team seeks to exceed expectations and deliver exceptional results, so you can rest assured that your furnace installation is in good hands. We are confident in the quality of our work because we use only high-end tools and materials during the installation of your furnace.
We are a certified and experienced commercial HVAC service provider in Rochester Hills, MI. Our team of experienced and qualified technicians are equipped with the knowledge and tools necessary to provide top-notch service. Our services include installation, maintenance, and repair of commercial HVAC systems and components.
We also provide preventative maintenance services, which can help to reduce the need for costly repairs in the future. With our experienced team, quality service, and competitive rates, North Wind Heating & Air Conditioning is an excellent choice for commercial HVAC services in Rochester Hills, MI.
Three decades of experience and knowledge
Offer a variety of heating and cooling services
We are a team you can count on
Quality service at affordable rates
A hardworking team dedicated to serve you
Family owned and operated
Our family treats our customers like we'd like to be treated!